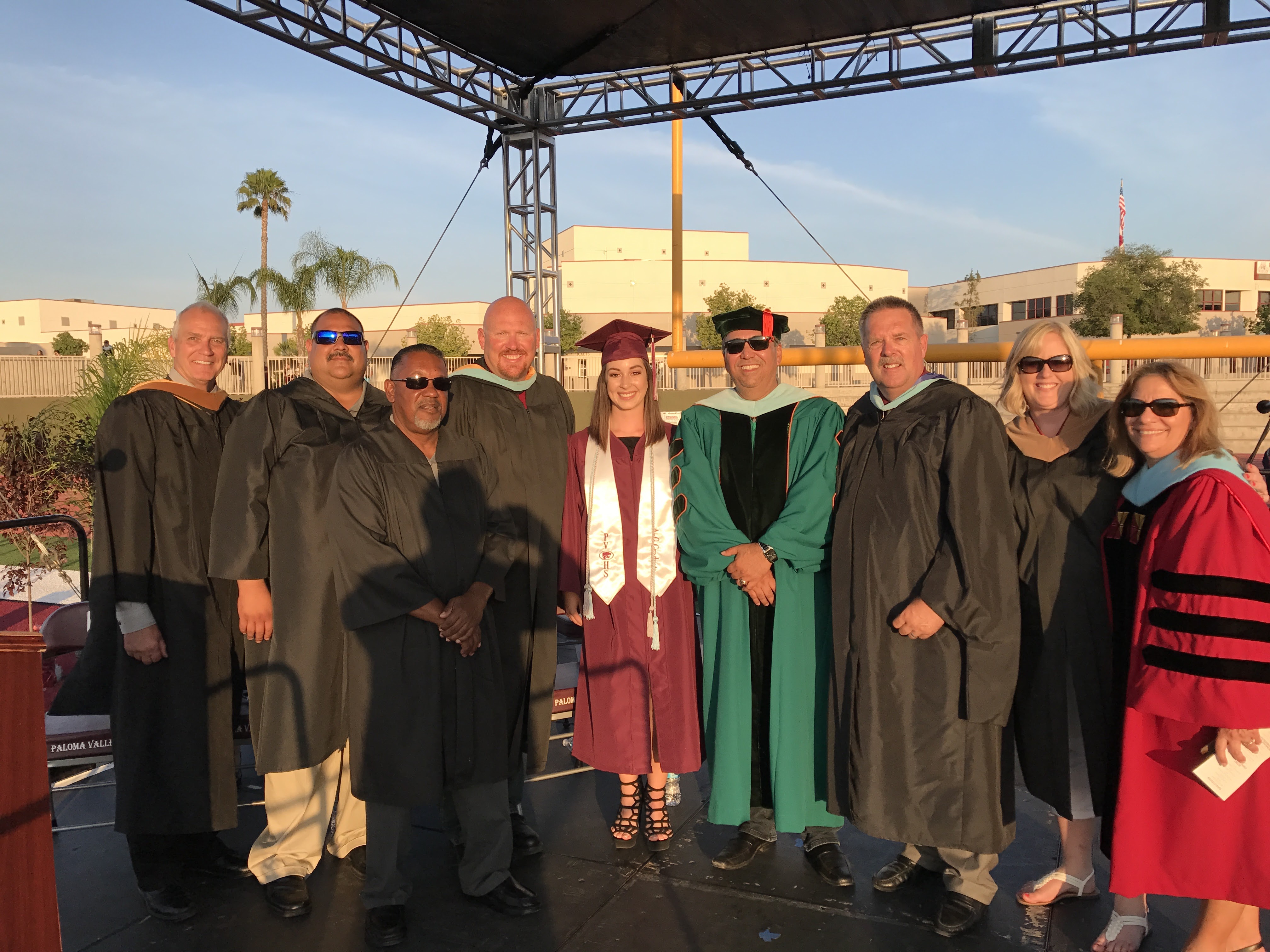 Dear Perris Union High School District Families:
On June 21, 2017, the Board of Education adopted a resolution to make every Perris Union High School District campus a Safe Haven School for all students, families and staff.
The School Board and I want to reaffirm to all of our families and students that the Perris Union High School District intends to follow the Safe Haven Schools resolution for all our students. Students who have participated in the Deferred Action for Childhood Arrivals (DACA) program will continue to receive the same service and education that we have previously provided.
We understand the importance that earning an education has for these students and families as they continue to do everything they can to be successful in their school and our community. We will continue to support our students in any and every way possible in support of the resolution enacted by the Board of Education.
Please be assured that Perris Union High School District will do everything we can to protect your rights and education.
Please visit this link to view the Safe Haven Schools Resolution
Sincerely, Grant Bennett - Superintendent
---
Estimadas familias de Perris Union High School District:
El 21 de junio, 2017, la Mesa Directiva adoptó una resolución para declarar a cada plantel escolar de Perris Union High School District como una escuela Refugio Seguro (Safe Haven School) para todos los estudiantes, las familias y el personal.
La Mesa Directiva y yo les queremos reafirmar a todas nuestras familias y estudiantes que Perris Union High School District tiene la intención de seguir la resolución de escuelas Refugios Seguros para todos nuestros estudiantes. Los estudiantes que han participado en el Programa de Acción Diferida para los Llegados en la Infancia (DACA, por sus siglas en inglés) continuarán recibiendo el mismo servicio y la educación que les hemos proporcionado anteriormente.
Nosotros comprendemos la importancia de recibir una educación para estos estudiantes y sus familias, mientras siguen haciendo todo lo posible para ser exitosos en su escuela y en nuestra comunidad. Nosotros continuaremos apoyando a nuestros estudiantes en cualquier manera posible en apoyo a la resolución promulgada por la Mesa Directiva.
Por favor tenga la seguridad de que Perris Union High School District hará todo lo posible para proteger sus derechos y su educación.
Por favor visite este enlace para ver la resolución de escuelas Refugios Seguros
Atentamente, Grant Bennett - Superintendente