Employee Absence Reporting System and Substitute Management
On Tuesday, August 2, 2016, AESOP relaunched as Absence Management and updated their look in order to give our users a cleaner, more streamlined process of recording and managing absences and finding substitutes. This new interface will not change the functionality of the system in any way. Everything "under the hood" is still the same and your login and password will remain the same.
The Absence Management system will be available to employees and substitutes 24 hours a day, 7 days a week. All employees are required to report any and all absences through Absence Management.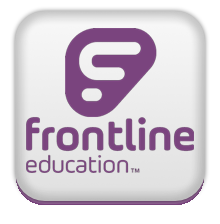 ---
To report your absences, click on the following link to Absence Management Your ID and Password are the same as your PUHSD network login.
Training Videos for Employees
Training Videos for Substitutes
To call Absence Management and report an absence, dial 1(800) 942-3767. Your ID# is your contact phone number on file with PUHSD. Your PIN will be the 4 to 5 digit number that we have on file.
Should you experience difficulty using the Absence Management system, please contact Helene Astorga at (951) 943-6369 Ext. 80316 or helene.astorga@puhsd.org.
If you do not have your network login, please contact the Technology Help Desk at Ext. 80250.
We are confident that you will find the Absence Management experience just as beneficial and enjoyable with its new interface and user friendly updates.